For many Google It is the company that can transform mobile, guiding their use to the Web as it did with desktops, your bet this time focuses on an operating system, Android, and the first phone to incorporate it is the T-Mobile G1. However, if Google wants to dominate the mobile market, will have to prove that you can introduce a system with functionality and usability of the reference in the market, the iPhone Apple.
The attack of Google in the mobile telephony market, it takes a different path that moves Apple, his idea is to transform its approaches to success on the PC platform to the business of smartphones, this does not present a perfect terminal to get a big market share, but an operating system that has a lot to gain, and probably Apple is not its main victim, but Microsoft and its Windows Mobile operating system.
In countries advanced technologically, as Japan, children are already using more their " smartphones " that their PCs to establish written communication, putting into question the actual need of a laptop for many people. In fact the curve of adoption of such phones is being faster than the was at the beginning of the success of the portable.
I'd leave the comparison into something more concrete, and see some details of the first Android device with the second generation of the Apple terminal, in fact many of the features present in the new T-Mobile G1 they are a direct response to defects of the iPhone, but there are still many ways in which the iPhone is a reference, see what I mean:
Screen
If there is a factor that the iPhone is still special, is its screen, both have a kind of similar, touch screen capacitive (most cheap touch screen phones are resistive technology), but inexplicably to my, the G1 does not have multi-touch capability. Having to compensate the large amount of functionality that the iPhone with cold methods are made with two fingers.
However, the G1 has to his credit with a positive aspect in the data input interface: the QWERTY keyboard. Even if you've mastered the virtual keyboard of the iPhone, it has its limitations, it does not help the lack of haptic feedback. It is a proven fact that the keyboards physical, as those who use BlackBerrys or the Palm Treo, are much easier to use, so it is a detail that can give a clear advantage to the G1 in the comparison.
Entering specifications, commenting that the iPhone account with a screen of 3.5 inches with a resolution HVGA (480 x 320 pixels), by 3.2 inches of the T-Mobile G1 with identical resolution.
Memory and battery
If we continue commenting on details of the design, no we cannot ignore the issue of battery, we know that on the iPhone we can not separate the terminal, and I don't like anyone having to send the terminal to Apple where we have problems with it, details typical of the development policy of the California House not to mention the limited memory storage.
This situation Android seems to give a direct answer, we can not only change the battery from our G1, a feature on the other hand shared with almost all phones on the market, we can also add memory for programs and its Groove media Micro-SD (microSDHC).
In reality the theme of memory you can see from another perspective, the iPhone can get it with 8 GB and 16 GB and probably soon see a 32 GB version. The G1 complies with 192 MB of internal memory, and is accompanied by a 1 GB card, this is not really a number of sufficient memory for a phone with multimedia aspirations and which serve as a terminal application download. For if we want a G1 with 8 GB bringing the price considerably, but that is another story, the reality is that If T-Mobile, Google and HTC that the G1 is all a mobile computer, they will have to offer it with more memory.
Returning to the battery, according to official figures, in the T-Mobile G1 is 1150 mAh, it has 350 minutes on networks 3 G (406 minutes GSM) and 402 hours standby time, higher if compared to the iPhone, which announces up to 5 hours with 3 G (10 hours GSM) and 300 hours standby time.
Multi-tasking capabilities
Along with the operating system, we could say that the iPhone You can do many things, but not exactly at the same time. Some applications such as music playback, can run in the background while doing something else, but not ask for much more, a detail that is paradoxical considering that its creator is distinguished by creating systems with excellent multi-tasking skills.
Android, on paper is a system oriented to do several things at the same time, perhaps with a somewhat closer look at Windows Mobile, However, still not been seen what kind of effect will be in the memory of the phone and its performance.
You must be careful with the dangers posed by multitasking in mobile devices, as is the case with Windows Mobile, where you can load many applications at the same time, but without getting a correct fluidity in its use.
An interesting feature of Android is that it allows copying and pasting text, perhaps something that does not seem important, but which is still much in demand on the iPhone.
Multimedia aspects
Where the iPhone It is a tough rival is in its multimedia capabilities, in particular when it comes to playing video, thanks in part to its screen, power and by that has applications dedicated for this purpose, curiously Android has in development a lot of applications, but the T-Mobile G1 not incorporates none, a detail that is negative when we get to the terminal but which will not be a problem since if there is anything like to do open source developer communities is to support different formats of video and codecs in the market.
Sure that when we have a version of VLC for Android we forget heavy conversion to MP4 for playback on iPhone.
A contentious topic on the first Android handset is the input for headphones, the iPhone 3G facilitates things with a 3.5 jack connector mm, while the T-Mobile G1 It requires customers to use an adapter if you want to use a headset with traditional connector. If it is not enough, the early information indicates that when the terminal is on sale not available adapters, so you have to settle for use that come in the package of purchase.
Geo-positioning system
We are still reviewing common features such as GPS, since the G1 has not only with him, but integrates a compass that can determine our direction and help for example to Google Maps StreetView that will provide images of our around.
Perhaps not us seem useful initially, it would be more logical to see with our own eyes, but if we remember examples like the new navigation system developed for the Android Developer Challenge and name Enkin, we will see that it can be of great help.
Dimensions
Without a doubt the iPhone is a more slender terminal, the G1, because of its keyboard is thicker enough, in particular 16 mm for the Apple terminal 12, worst friend's pockets, making it if it is that these terminals can be carried this way.
The overall dimensions of the T-Mobile G1 are 117 x 55 x 16 mm, and recall that the iPhone is 115.5 x 61 x 12 mm.
The weight is also higher in the T-Mobile terminal, with 158 grams per 133 of the new iPhone. I leave you with an image Comparing the sizes of the terminals, together with a Nokia N95, that sure you will know it better:
Other aspects
Little one can speak of cameras in terminals, none are on the market in this section reference, but the T-Mobile G1 part with a small advantage to having a camera with more mega pixels, 3.2 for the 2 MP of Apple terminal. Meeting is no complication technological but inexplicably, neither of them has no chance of recording video.
Both have opted to distribute the applications via the Internet, the T-Mobile G1 through the Android Market, which is accompanied by a free development libraries and that once the application does not need approval to be distributed, otherwise than Apple and its iTunes Application Store.
In regards to the multimedia content, T-Mobile will work with Amazon, a partner who can provide a strong alternative to iTunes.
Conclusions
As I mentioned at the beginning of the publication, competition between both is of some not-so-important form such as that of the operating system, the success of the iPhone and its system go hand in hand, but the case of Android It is not contingent on the success of the terminal developed by HTC, looking for a strategy similar to the one that has Microsoft.
In fact HTC is one of the leading providers of phones with Windows Mobile, and the fact that other companies feel close to Android can pose a big problem for Microsoft. The case of Apple is different, its sales volume is very small compared to the number of phones with Windows Mobile, despite his incredible presence in the market. Why Google has been intelligent and knows to get volume you must do your hardware-independent system.
The range of phones that we have with Android He shall be great in the next year, we will not see us limited to design or colors of the iPhone. Also we will have freedom of choice of operators for sure there will be terminals for each of them, we can also execute any application without having to make concessions to freedom so easily.
But we must not forget that the iPhone is an incredibly easy to use phone, and with services such as iTunes and the app store, which currently dominate the competition in terms of interest and capacity, although there is a small black dot on the services offered by Apple: MobileMe, promises a lot, but has been having major problems since its inception. In summary say that Apple does things very well when it comes to connecting their property systems, but the thing is complicated when the connection is made with a third party.
Google It has organized to her around a large set of partners (Open Handset Alliance) and services, looking to have a number of phones that allow you to address coverage of Microsoft. With this first terminal pick up ideas from the iPhone, RIM, or even the SideKick, getting some very positive impressions in the specialised press and a moderate success among the general public, although it has not yet begun the campaign.
I think that Google and Microsoft they end up eclipsing to Apple, just as it was in Windows desktops for decades. Strategy in almost all areas of business, applications, operators, or not to share your system operating will be that you can not scale to speed than competitors do it, and even third parties like RIM or the new Symbian, are more likely to be leaders in the market of the " smart phones & #8221;
Gallery
"iPhone vs Andriod," Anthony Hand
Source: www.slideshare.net
Motorola DROID vs HTC Hero, HTC Magic, T-Mobile G1 …
Source: www.androidcentral.com
Motorola Iphone Gallery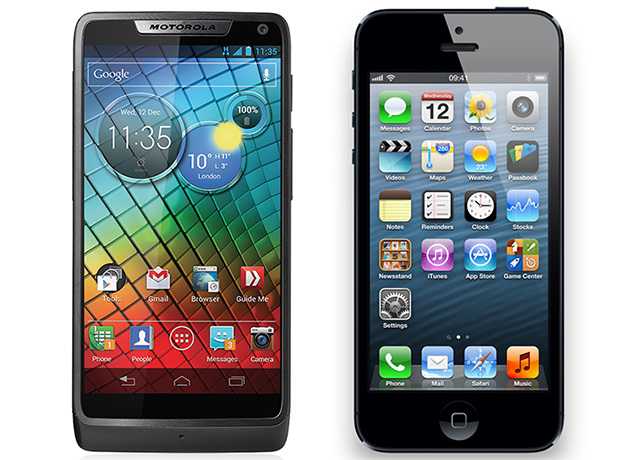 Source: keywordteam.net
#TbT – HTC Dream aka T-Mobile G1; The World's first …
Source: innov8tiv.com
Sidekick LX vs. Helio Ocean 2
Source: www.doovi.com
Showdown: BlackBerry Storm VS. iPhone 3G
Source: www.wired.com
HTC Google Android Magic Pioneer out 1 May
Source: www.knowyourmobile.com
Smartphone OS Smackdown: iPhone OS 3.0 vs. WebOS vs. the …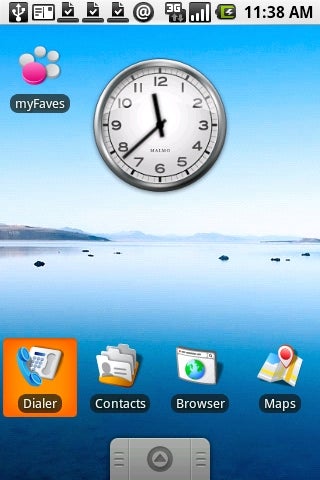 Source: www.pcworld.com
HTC Google Android Magic Pioneer out 1 May
Source: www.knowyourmobile.com
Forknife G1 Android Robot
Source: www.geeky-gadgets.com
T-Mobile zal Android-telefoon G1 voor 179 dollar in VS …
Source: tweakers.net
Pelea de Apple vs HTC
Source: www.lonuevodehoy.com
Happy 7th birthday, Android! Check out some glorious …
Source: www.phonearena.com
Eugene Shteyn's Blog: iPhone vs Android
Source: innovationprinciples.blogspot.com
First Look: Samsung's Glyde Phone Has a Slick Touchscreen …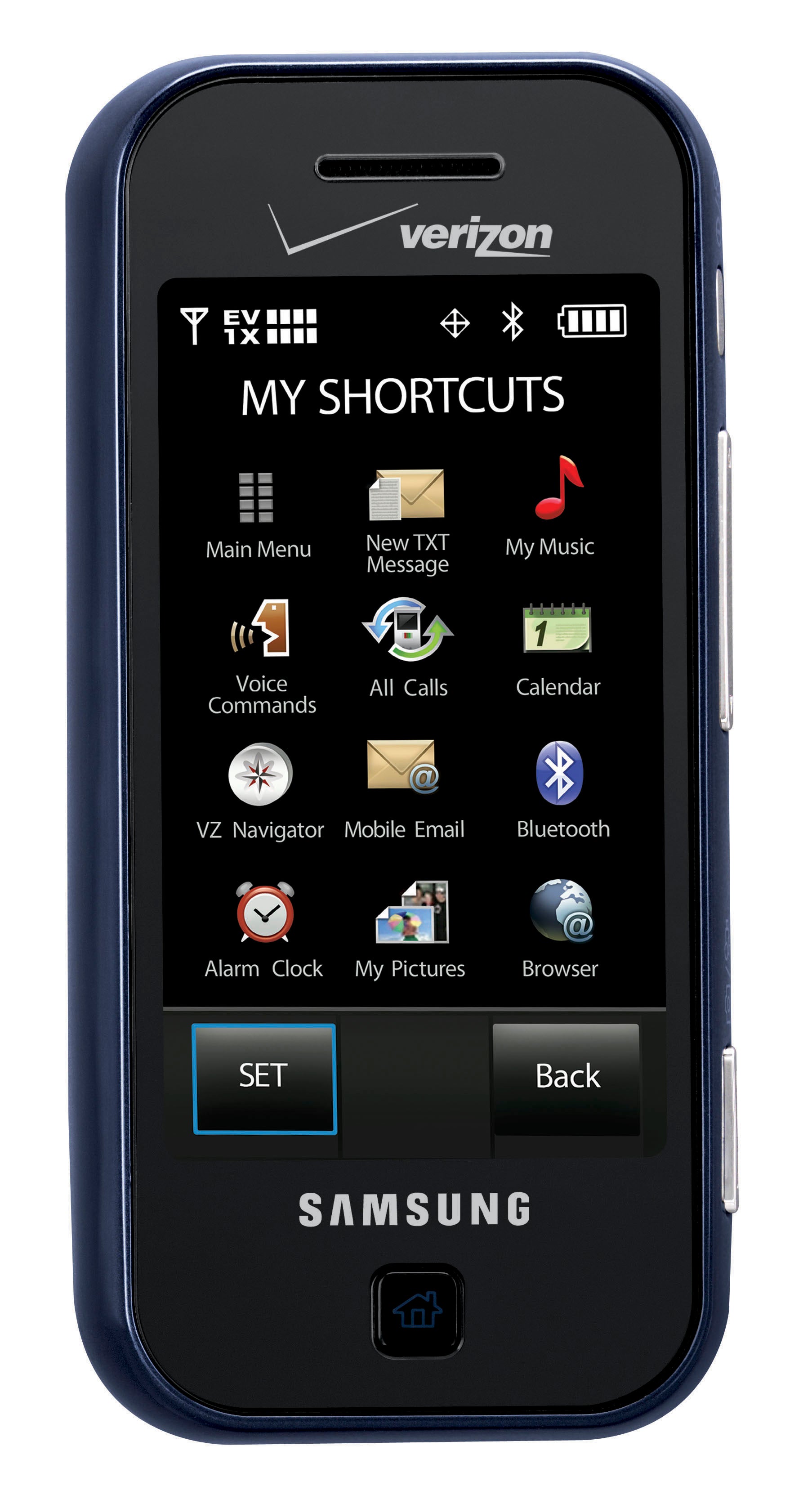 Source: www.techhive.com
Sony Walkman ZX2 presentado en #CES2015
Source: www.poderpda.com
Lamborghini se lanza a la tecnología de alta gama
Source: www.poderpda.com
T-Mobile Android G1 vs Apple iPhone 3G
Source: www.flickr.com
Apple iPhone 2G vs. T-Mobile G1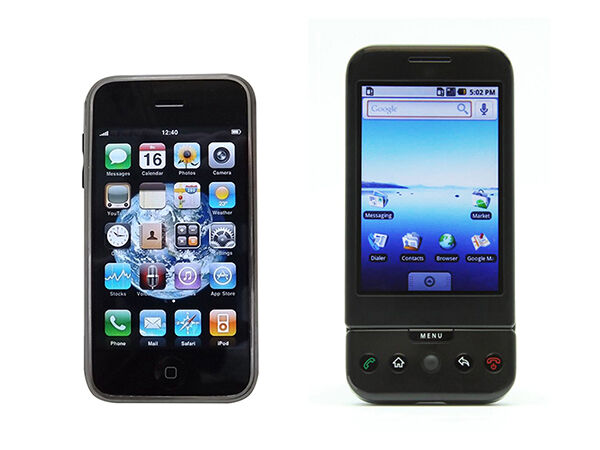 Source: www.ebay.com
iPhone 3G vs T-Mobile G1: Hardware Shootout!
Source: www.imore.com