Biking is considered an excellent sport due to the many benefits that this practice brings to our lives. But every day that passes to practice this activity on urban roads and face its main obstacles ends up becoming a difficult and arduous task for those who like to take a ride on their bike.
Even for those who are already experienced in this type of activity is subject to the dangers that the urban stretches can cause cyclists in general. There are several obstacles faced daily by cyclists, especially those who use the bike to get to work. Holes in the tracks, uneven cycle tracks, drivers that do not respect the minimum distance required, in short these are just some of the problems faced by the adepts of urban cycling.
According to cyclingenthusiasm what most causes concern among cyclists when they cycling around the city is beyond the intense flow of cars and motorbikes during peak hours but also the poor structure made available so that they can be pedaling safely. Many places do not seek to invest in infrastructure to be getting cyclists in their midst simply by ignoring the real importance that a good physical structure presents for cycling and therefore the investments in this sector are generally minimal or even nonexistent.
The lack of exclusive lanes, inappropriate streets and avenues, insufficient signaling, all of this ends up in some way hindering the practice of cycling on urban roads and consequently ends up contributing to the increase of traffic accidents rates involving cyclists that is no longer low.
Recently the press has released a fact that only shows this reality. A 25-year-old model was hit by a bus while riding a bicycle on Brigadeiro Faria Lima Avenue, west of São Paulo. This fact is just one of many others that happen during the year and unfortunately continue to happen every day due to the absence of an adequate infrastructure for the traffic of the cyclists in the big cities.
In light of these findings and thinking about how best to be helping cyclists to raise awareness of the daily obstacles they face on the major urban roads, we have brought some information about the main enemies present in the urban stretches and who tend to complicate further the pedaling Of cyclists by these means.
What Are Obstacles To Urban Cycling?
Disrespect Of Bus Drivers And Trucks
When passing at high speed near cyclists, large vehicles end up displacing a large amount of air and with this can end up causing the cyclists unbalance leading to more serious accidents.
The
Smaller vehicles also pose a threat to riders when they disrespect the 1.5-meter distance that is required for a minimum level of safety between the car and the bike to be maintained.
Some acts practiced by drivers such as horns or overtaking on the track may also come to deconcentrate the cyclist and consequently lead to collision with the bike.
Another aspect that also deserves to be taken into account is the constant disrespect that many drivers present with both cyclists and also with pedestrians when parking the car on tracks of access to cyclists and pedestrians. This is very often the case in large urban centers where surveillance is often flawed due to the high demand for traffic violations in these areas.
The lack of awareness of motorists who end up "self-indulgent" by letting their cars parked at any place end up hampering free access for cyclists and even some pedestrians through these places, where cyclists most often have to be diverted from these cars to Being able to follow the path, which in this case also represents an imminent danger for the cyclist because in case of imbalance or lack of attention this can end up colliding with another car that is in movement.
Motorcycles
If you do not respect the distance considered safe for the rider, motorcycles can also represent a great danger to urban cyclists.
Holes
The poor conservation of the urban roads are also a very great risk for the practice of cycling in these places. Even those considered small, the holes in general when present on the lane may come to destabilize the bikes and knock down their drivers. On rainy days, they pose even more of a risk, as they are usually obscured by rainwater making it harder for cyclists to see it.
Medium High Or Disproportionate Wire With Remaining Sidewalk
In cases where there is a very high space between the asphalt and the sidewalk, this can end up becoming an imminent risk to the cyclist, since he can lose control and fall in that space even risking to hit his head directly on the curb.
Loose Stones Or Cobblestone On The Street
Another element that can also cause accidents to cyclists are stones or any other object that is loose on the track, as they could be the cause of imbalance and consequent falls of cyclists.
Boca De Lobo (Sewers)
If they are closed they do not represent any danger, but when they are uncovered can mean a great risk of falls mainly in the rainy days when they are covered by water thus making it impossible for the cyclists to see and can deviate in time to avoid a fall or something More serious.
Pedestrians In Spaces Destined For Cyclists
With regard to vehicle traffic, pedestrians can be both victims and those who cause accidents on urban roads. When there is the presence of reckless drivers the pedestrians are usually the victims. However, when crossing the cycle track in a careless way, they become enemies of the cyclists when causing accidents involving them.
Trash Bags On The Streets
Being the real obstacles the garbage bags can also bring danger to the fans of cycling. Even when they are closed their positioning in undue place can cause serious accidents to cyclists. If they are open the danger becomes even greater.
Lack Of Support For Research And Statistics On Bikes And Cyclists
The lack of interest in cataloging statistical data on the use of the bicycle and its reflection in traffic corresponds to one of the factors that promotes the delay or even the negligence in the implantation of traffic actions to improve the urban mobility and thus to favor the varied Types of locomotion and accessibility.
Lack Of Appropriate Signaling
This undoubtedly represents one of the main problems faced by cyclists who have the habit of driving on urban roads. Often the signaling lanes are quite erased representing a real danger to the cyclists, since in this state they become more difficult to be seen, if it is during the day and in the cases of the cyclists that circulate by the urban routes to Night this danger is even greater.
Other Bikes
Just as there are experienced and well-informed cyclists on how to pedal in urban areas, there are also beginners and totally uninformed about traffic rules involving cyclists and with that the cyclists themselves may be posing a danger in such cases.
It is necessary that before leaving the house to pedal you have at least a little notion on how you should drive your bike in the urban stretches so that you can maintain your safety and also that of those who are by your side.
These obstacles are real and increasingly present in the lives of cyclists and to try to overcome some of these difficulties is necessary to stay tuned for some details and follow some guidelines. Firstly to avoid possible accidents arising from some of these problems mentioned above you should give preference to walking in a group.
When pedaling collectively you will be using this as the main element of safety, because in this way you will avoid that the cars are small, medium or large, if you approach and cause a possible imbalance and subsequent fall. When pedaling alone the cars usually have the habit of "squeezing" the cyclists towards the sidewalk, but when you are in a group this usually does not happen. So if you have the option to always make the choice to pedal in a group instead of going out alone and facing problems that may be avoided.
It is also recommended to avoid using headphones to listen to music while pedaling. Although this behavior is very much carried out by cyclists, it should be banned from their habits when they ride their bike through urban roads, because in these places it is essential that they pay attention to the noises of the street and try to make the most of all the senses of the road. body.
But it should also be emphasized that changes should not only be based on the behavior of cyclists on urban roads, but also on local infrastructure, where it is of paramount importance for the smooth running of traffic in these places.
The well-executed infrastructure favors the development of traffic education, as it ends up helping people to respect the rights of those who are moving around the city. Unfortunately, the infrastructure for urban cycling is still very lacking in actions by the governments in force, but in some cities such as Rio de Janeiro and Curitiba, for example, some actions have been taken in order to improve urban roads for the better Access to this type of environment.
Although we are considered one of the largest bicycle manufacturers in the world, the number of bicycle paths built is far behind this, where there are only 3 thousand km of infrastructure suitable for cycle routes, according to data from the National Department of Transportation and Urban Mobility.
Finally, the lack of preparation of the roads combined with the increasing popularization of bicycles ends up bringing a series of fatal consequences to the cyclists and that could be avoided in some way if there were more focus and attention to this environment that is growing every day.
It is necessary that there be a greater awareness of those who are traveling on urban roads, a more intense investment in the structural part of these routes to be receiving the best cyclists as they seek to provide more quality and safety to their daily rides.
If you liked these tips, Share our Blog with your friends.
Gallery
Mediacorp Urban Wheels challenge returns for second round …
Source: www.channelnewsasia.com
The Hollard Jozi Urban Run Adventure
Source: www.ndorfin.co.za
Photographer bicycles across Asia
Source: www.businessinsider.com
Norco Bicycles
Source: www.norco.com
Drapers Field / Kinnear Landscape Architects
Source: www.archdaily.com
Hidden Treasures: Kendal School Bike Track – Cycling in …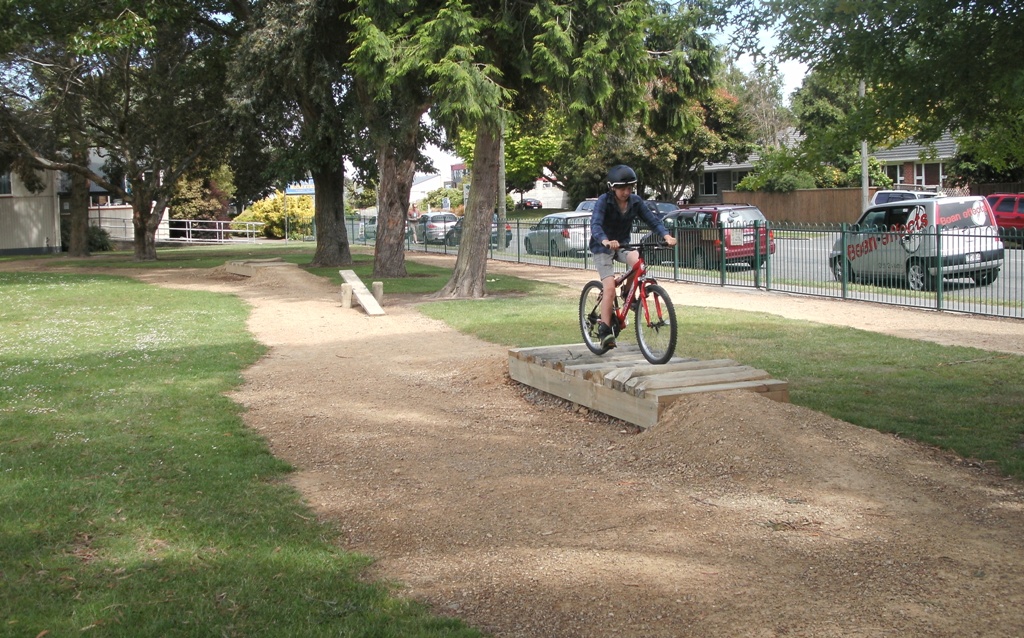 Source: cyclingchristchurch.co.nz
Photographer bicycles across Asia
Source: businessinsider.com
Seattle Bike Blog
Source: www.seattlebikeblog.com
Bike Sett | Bikes: Mountain | MTB Dirt
Source: www.kross.pl
Events for October 1, 2017 MY Runners
Source: www.myrunners.org
Andy Mortenson-Measuring Transportation Connectivity by RDI
Source: www.slideshare.net
The smart bicycle dock by engineering student Mardu …
Source: www.designindaba.com
Trials and Dirtjump Bikes WhyCycle?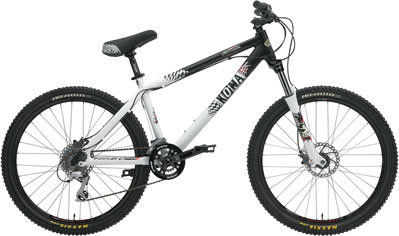 Source: www.whycycle.co.uk
Rockrider 100 Mountain Bike, Yellow
Source: www.decathlon.co.uk
DCRP Students' Dissertations Continue an Award-Winning …
Source: frameworks.ced.berkeley.edu
Sustainable and Equitable Urban Environments
Source: www.slideshare.net
Vilano Deuce 650B Mountain Bike MTB 24 Speed with 27.5 …
Source: www.roadbikeoutlet.com
Is it time to resurrect the wartime 'Grow Your Own …
Source: www.eco-business.com
Putrajaya Pink October Run 2017 | MY Runners
Source: myrunners.org
Individual upcycling in the UK: Insights for scaling up …
Source: es.slideshare.net