Continuing with the analysis of mobile operators Spanish that we began with Movistar, now it's the turn to Vodafone that has always pretended that everything was Mobile and although in the sense of mobility they are doing well, in the end they had to surrender to the fixed ADSL to compete on equal terms with Movistar and Orange.
Vodafone already has 17 million users despite having lost part of its appeal since the small low-cost operators by not as interesting as the old rates released. Has also not counted with the Mobile exclusive Movistar and had to "settle" with others like the Magic HTC, Blackberry Stom, LG Layla or the Sony-Ericsson XPERIA.
Recently Vodafone seems more focused on the launch of value-added services as the successful replacement of Vodafone live! (Vodafone 360) and the all-in-one making discounts if you hire their flat rates for voice, fixed ADSL Vodafone in your House or mobile Internet.
After bind tariffs of voice that can barely stand above those of Movistar and Orange, Vodafone has opened two fronts: one of flat rates, and other per-minute rates that cover well the needs of those who speak more with the 90 x 1 but forget your calls do not reach to the average of 3 minutes and it is that these rates (one, evening, morning and classic) have been years without reducing while the released lately only serve to retain customers.
In addition to the lack of tariffs for certain user profile, Vodafone also weakens in price of MMS and video calls that prove to be the most expensive in the market.
What most characterized to Vodafone is good 3G service, a stable and wide network that can offer completely unlimited rates both to navigate from mobile how to navigate from your computer with speeds of up to 28.8Mbps. Also Vodafone also subsidized netbooks, offers online no permanence promotions and facilitates the connection between multiple users with WiFi or MiFi base.
The Vodafone customer service It is so inefficient as the rest of the large operators but it at least offers a new care system that speeds up and facilitates negotiations.
Services offered by Vodafone
* 2G coverage: It covers 99% of the territory.
* 3G coverage: Covers 90% of the population and in addition you are upgrading to HSPA + * Minimum contract: It includes national calls and international (not in roaming), video calls, SMS and MMS.
* Prepaid cards validity: 9 months without charging + 3 months with no balance.
* Stays: 18 months at rate of voice and 6 months on data rate if you buy a smartphone (that you will need to activate is mandatory for high while that points its activation is optional).
* Penalty for breaking permanence: It is prorated in three sections of 6 months and the regular price is a maximum of 100 euros although it could increase if mobile associate a data rate or a voice of higher minimum consumption rate.
* Rate changes: 6 free updates to the year and the rest has a cost of 6 euros / each (plus VAT).
* Consumption/balance inquiry: 15 cents/inquiry although through My Vodafone is free. It also allows to set a monthly limit to avoid high bills.
* Push email in real time: Vodafone Email Plus and Blackberry.
* Release of the mobile: A release every 12 months at a cost of 6 euros/release.
* Points program: Catalogue with more than 50 models. He is accessed by calling the 22114 by 15 cents per minute (more establishment) or you can also see our free catalog on your phone.
* 3G services prevent internet connection error, video calls, download music without DRM for 6 euros/month, and mobile TV with a selection of own channels, Digital +, Gol TV and channels for adults.
* Services without balance: I look forward to, transfer, debit, call me not have balance,… * Other services: physical stores near where do SIM duplicates among other efforts (1 free duplicate a year), customer service 24 hours, roaming, missed calls when the phone is turned off, services of dual sim (2 numbers in a sim or 2 sim with the same number), access to WiFi Vodafone, Vodafone at home, total mobility of the fixed, Vodafone 360 , Vodafone Music, app store, Vodafone Find & Go, shop Outlet, discounts with Vodafone Partners, Vodafone Passport.
Once the review is done, surely that you passed me some detail so I encourage everyone to let know us your experience resulting in fact that there are problems and errors in all operators.
Gallery
Brachytherapy: Clinical implementation LDR/HDR Kent A …
Source: slideplayer.com
Cdma : mobile
Source: www.slideshare.net
Ch 14: Population Growth + Regulation dN/dt = rN dN/dt …
Source: slideplayer.com
Essay on advantages and disadvantages of internet in hindi …
Source: implantessindolor.com
Presentation on mobile flash butt welding
Source: www.slideshare.net
An Overview of High Efficiency Video Codec HEVC (H.265)
Source: www.slideshare.net
Mobile phones and their impact on human life. Have they …
Source: www.mobilejury.com
Broadband Service
Source: www.slideshare.net
My Use of Digital Communication
Source: www.slideshare.net
Advantage and Disadvantage of Cell Phone
Source: www.scribd.com
Advantages and Disadvantages of Mobile phone
Source: www.slideshare.net
Advantages & disadvantages of mobile commerce
Source: www.slideshare.net
Identify storage devices, their associated media and their …
Source: slideplayer.com
Desktop, Mobile & Web Based GIS/ Collaborative GIS
Source: slideplayer.com
1. Living without electricity
Source: slideplayer.com
Life cycle costing. Advantages, disadvantages and …
Source: www.grin.com
Advantages & disadvantages of mobile commerce
Source: www.slideshare.net
Castration: The Advantages and the Disadvantages: Amazon …
Source: www.amazon.co.uk
NFC TECHNOLOGY
Source: www.slideshare.net
11 Things Every Mobile Product Manager Needs to Know …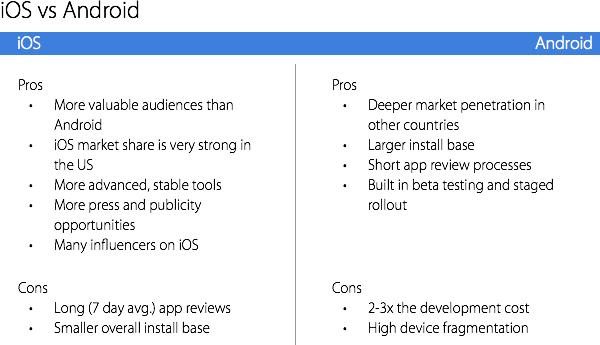 Source: apptimize.com